Earlier this month, Nettitude attended the DerbyCon 2018 conference and competed in the 48 hour Capture the Flag (CTF) competition under our usual team name of "Spicy Weasel." We are extremely pleased to announce that, for the second year in a row, Nettitude's team took first place out of 175 teams and netted another black badge.
DerbyCon is a cyber security event pulling in talent from around the globe to compete in a number of exercises and currently is in it's 8th year running. Each year, DerbyCon hosts one of the most competitive Capture The Flag events where teams are given 48 hours to discover as many vulnerabilities as they can in systems designed specifically for the conference - but meant to mimic real world scenarios.
Nettitude's technical team has won first place (by quite a high margin) in this event the past two years in a row, highlighting the team's expertise in a number of different areas of focus.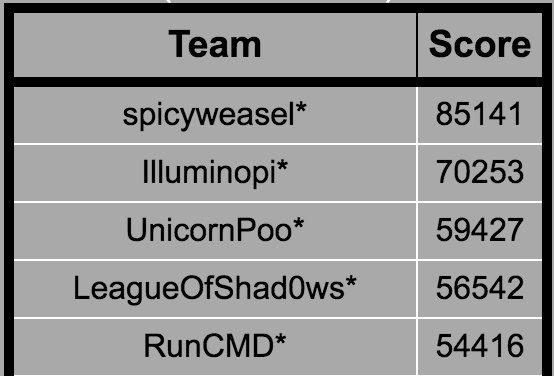 As in previous years (2016, 2017), we've written up an analysis of a small number of the challenges we faced. You can read more about our https://labs.nettitude.com/blog/derbycon-2018-ctf-write-up/