March has started off with a bang for everyone here at Nettitude. We're proud to announce that we have received two awards at the annual Info Security PG's Global Excellence Awards. These awards recognize cyber security and information technology vendors with advanced, ground-breaking products, solutions, and services that are helping set the bar higher for others in all areas of security and technologies.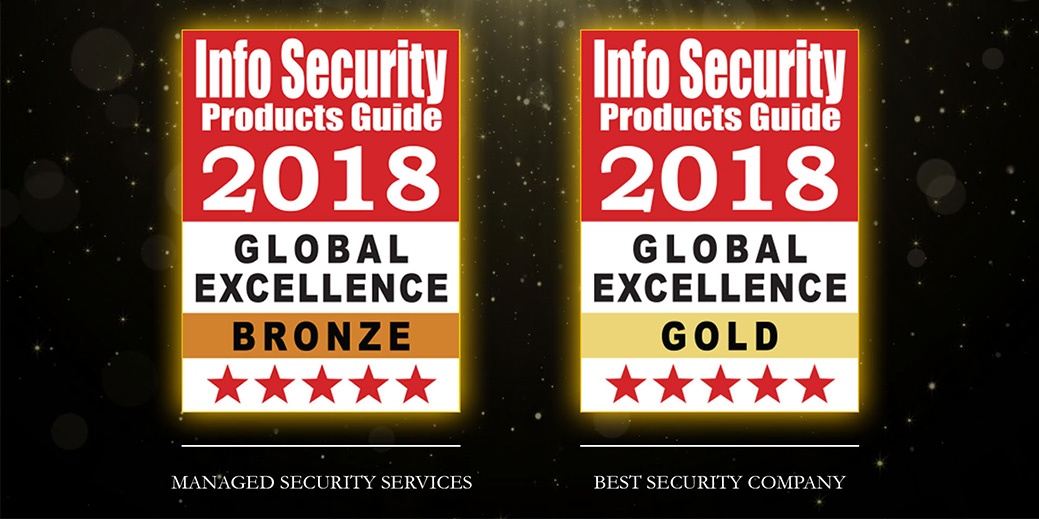 Nettitude is a global leader in sophisticated cyber security, we assist the world's largest organizations to identify and understand their threats, as well as securing their people, processes and technology. We're a rapid growing organization, with our North America office located in New York, with plans to expand even further throughout the next 12 months. Nettitude is proud to have worked with such highly esteemed organizations, providing them with penetration testing, compliance and 24/7 Managed Security Services.
Nettitude CEO Rowland Johnson said; "We are thrilled to have been recognized for our hard work in North America. Nettitude prides itself on providing the best service, with the best people for all our clients. Our team are the highest qualified in the industry and we're proud to have been rated so highly in these awards".
We're internationally recognized for our Managed Security Services and receiving the bronze award for the MSS services represents both our world-class team and cutting edge technology. Our detection and response capabilities allow us to stay ahead of the game and to fully understand the environment around ourselves and our clients. You can learn more about our Managed Security Services here.
You can read more about the awards here.