Nettitude has been awarded the prestigious 'LogRhythm MSSP Partner of the Year ' for 2015. As the core logging engine for Nettitude's award winning Managed Security Services, LogRhythm allows Nettitude access to the industry's very best security intelligence and analytics capabilities. From such a robust engine Nettitude provides an extensive range of Managed Services such as 24/7 monitoring and Threat Intelligence, lightening the considerable in-house cost for risk aware organisations.
"The ability to perform deeper analysis on network security incidents has become an increasingly important facet of any organisation's long-term security strategy," says Luke Ager our Security Operations Centre Manager at Nettitude. "These services have become correspondingly important to our customers and it is only by working with technology providers like LogRhythm that we are able to fulfil these demands". As a result of Nettitude's growing partner relationship with LogRhythm, we are proud to have been awarded 'Managed Security Service Provider Partner of the Year' at LogRhythm's recent EMEA Partner Summit.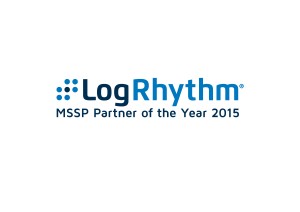 Nettitude won the award for:
Commitment and focus to the LogRhythm MSSP program
Comprehensive alignment with the LogRhythm sales function
Dedicated marketing engagement across Nettitude's Threat2Alert platform
"Partnering with service providers like Nettitude is extremely important to us," said Stuart Quinsey at LogRhythm. "Nettitude has shown a real commitment to our technology and vision and is substantially growing its managed services business, of which LogRhythm forms an important part. It is fantastic that, together, we are able to help end user companies simplify and improve their overall security strategies."
As security intelligence continues to grow in importance, we are looking forward to building on this success and bringing a greater level of security insight to our customers.
To contact Nettitude's editor, please email media@nettitude.com.