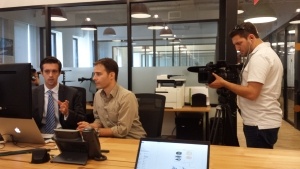 Nettitude's head of technical services, Sebastien Jeanquier, recently met with NBC New York's Chris Glorioso to discuss Shodan and the threat from industrial hacking. Sebastien also explained why "our clients come to us in order to identify vulnerabilities within their systems before someone else does."
In case you missed it live, watch Sebastien's interview below and the news piece in full is available to view here.
To contact Nettitude editor, please email media@nettitude.com.