By Nettitude
We are pleased to announce, Nettitude will be exhibiting at the 20th PCI London event this month at Park Plaza, Victoria. The annual PCI events are well known for delivering the latest industry insights, updates and keynote talks on all things PCI-DSS, and are not to be missed by anyone working within the industry.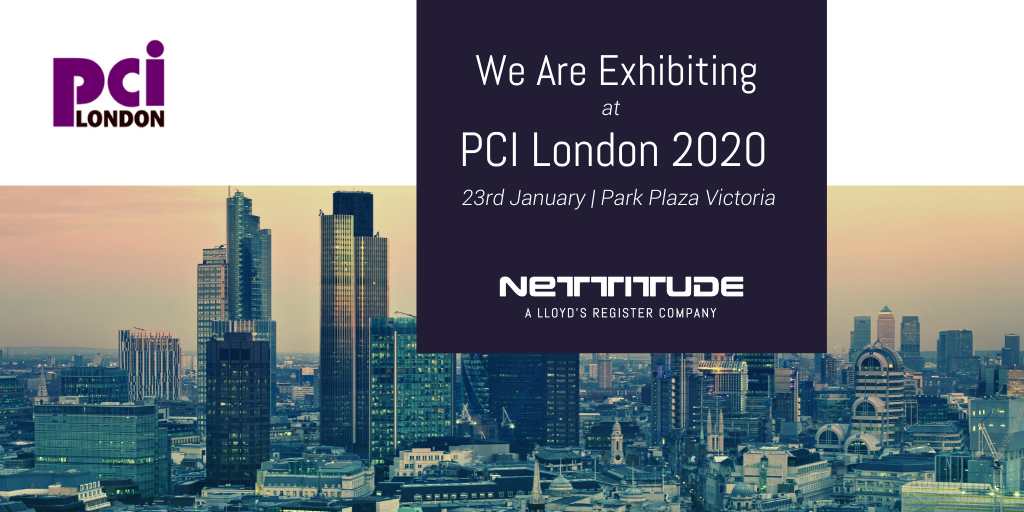 As many of us are aware, the PCI DSS landscape can sometimes be a minefield to navigate in terms of the requirements which must be met and with the constant updates being made to related policies and procedures. As an SME, trying to understand these requirements can be overwhelming, and for large enterprises, the stakes are high if compliance isn't achieved.
So, what's on offer?
The one-day event has a busy agenda in place with a variety of activities taking place from real-life case study sessions, to break-out workshops, strategic and technical talks, as well as a variety of experts within the PCI DSS and compliance industries on hand.
Main benefits of the event –
Find out the latest best practice with case studies that detail how security frameworks and methodologies are being applied in the real world to help lines of business and the board take advantage of new opportunities, increase productivity, enable agility and decrease cost.
Network with like-minded individuals and connect with contacts who share common interests and concerns, speak directly with those who are managing similar projects and discuss solution paths with experienced representatives of leading service suppliers.
Learn about new technological innovations, 'make or break' factors that will determine the success or failure of projects, and lessons learned through implementations regarding benefit management, time to value and time to operation.
Listen to expert speakers deliver critical and unique insights that can inform the direction of business, technology and security strategy, advise on practical steps that can help assess exposure to, articulate and proactively mitigate the impacts of emerging risks, and give examples of proven approaches that can ensure commercial objectives are met in a secure, compliant manner.
Hear from Nettitude's thought leaders –
On the day, visitors will also be able to hear from our Principal Security Consultant - Peter O'Sullivan in his keynote talk. During this session, the following topics will be covered:
Achieving compliance for the first time is a big achievement, but it's just the beginning, and maintaining BAU compliance can be just as challenging
Many merchants and service providers struggle to maintain compliance from year-to-year, and find themselves locked into arbitrary routines for tasks such as vulnerability scans and penetration tests based on their initial assessment date
In this session we'll discuss how you can spread the workload more evenly, maintain BAU compliance, and take some of the stress out of your next assessment
You can find out more about our speaker here
Overall, it's set to be an interesting day, in which our team are looking forward to attending the event, mingling with visitors to share their expert knowledge and advice, and catching up with clients both existing and new!
To find out more about the event and to register free of charge, please visit the website, and if you have any questions in the meantime, please don't hesitate to get in touch with us on 03455200085 or email solutions@nettitude.com.