Many organizations have started to change the way they think and act about the topic of cyber security. They are now realizing that it's not about if they'll suffer a cyber breach, but when it will happen. This change in attitude towards cyber crime and the affect it can have means companies are being much more proactive, and making steps towards securing their financial and personal data. Here at Nettitude we look at the whole picture, and we educate organizations to not only look at implementing the latest technology but also the people and processes within the business. Here's a look at how the people and processes can help keep your business safe in 2018.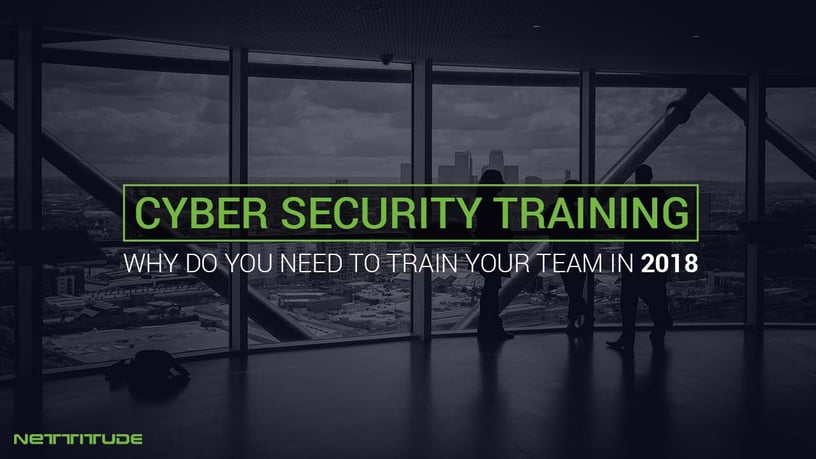 The current climate
2017 was a record year for the number of companies affected by a cyber attack, and 2018 is set to reach even higher. It's likely that more companies will suffer at the hands of more sophisticated attacks so it's imperative that organizations up their game to stay safe. It's also important to remember that GDPR comes into force in May, meaning organizations need to have more of a handle on their data, where it's stored and who can access it.
People and processes
Do you know who is in your office building at all times? Or how many of your employees are accessing home emails or social media platforms on work devices? While these can seem innocent, these could just be some of the ways that an attacker could gain access to files and financial data within your organization. Having secure and structured processes allows you to stay ahead of the game and reduces the risk of your company falling victim to a ransomware or phishing attack.
When was the last time your team were educated on the best cyber security practices? Your business is only as safe as the weakest link, so it is important that you keep the team trained regularly. With the lines between home and work blurred by technology, the gates have been opened for attackers to commit a breach even easier than before. Teach your team about the potential problems of public WiFi, how the information they put on their social media platforms can lead to a cyber breach and how to spot a potential phishing email.
Book your training course today
Head over to the training section to find out more about the courses available, alternatively you can fill in the contact form below and we'll get back to you.