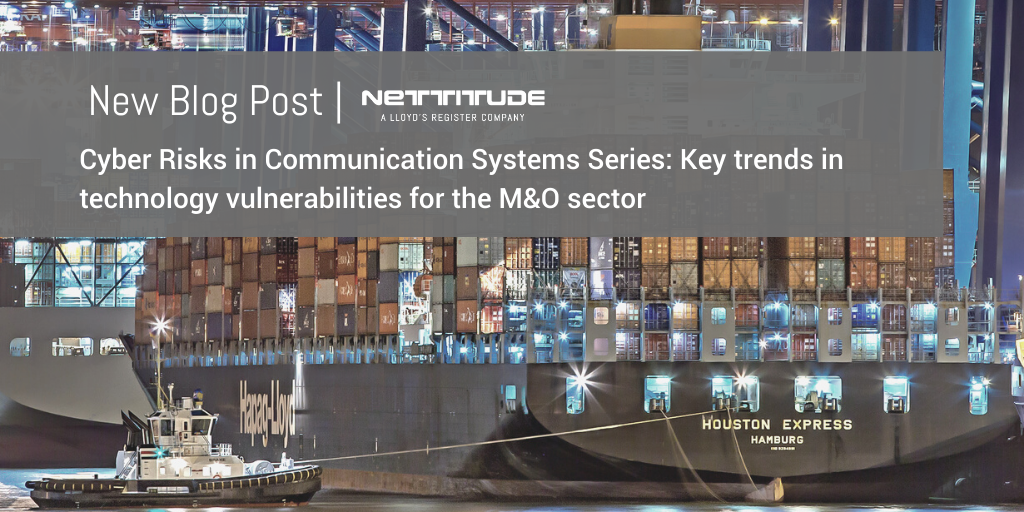 By Nettitude Research and Innovation Team
Communication technologies and protocols are an essential part of a vessels electronic systems. However, the unique aspects of marine and offshore environments present challenges to their use; in which the nature of their use and the widespread use of legacy systems affect all security activities and agendas.
This has become a particularly high topic on the cybersecurity agenda over the last two decades, as the explosive growth in communications services has dramatically changed the way that businesses operate in all sectors, improving efficiency and providing new opportunities. In the maritime sector, we can see this from the original adoption of VHF a hundred years ago for ship communication, through to more recent safety technologies such as AIS and satellite communication. However, the limited bandwidth and high cost of these technologies has historically limited the sector's ability to leverage them in many of the ways seen in other industries.
The following blog post will outline some of the key trends in cybersecurity vulnerabilities in technologies utilised by the Marine and Offshore sector.