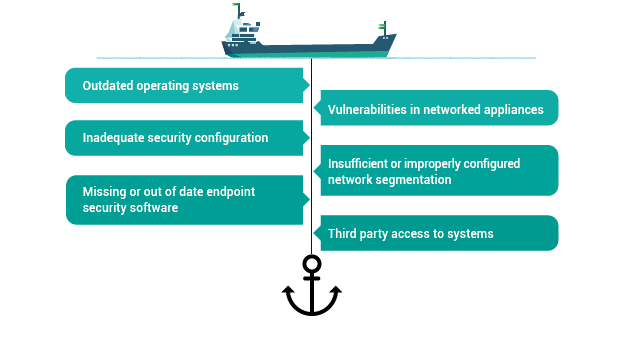 By Graham Sutherland, Senior Researcher & Consultant at Nettitude
Modern ships utilise networked technologies in order to provide faster, more accurate, and more convenient operations of the vessel. This connectivity unfortunately brings with it new threats to the security of the vessel, its crew, and its cargo, while additionally bringing unique challenges in terms of systems maintenance.
Whilst the benefits of these technologies bring huge value to day to day operations, there are certain precautions which should be taken to offset any risks associated with integrating such technologies. Below are some of the most common security issues faced on today's ships that you should be aware of.