We are pleased to announce the addition of Sarah Beresford, our new Security and Network Solutions Account Manager, within the Security and Network Solutions team. This new team delivers network consultancy, enterprise network solutions and network security solutions. Throughout the forthcoming months, Sarah will be working closely with our clients to assess the effectiveness of their current environments and advise on any appropriate action to ensure their business infrastructure is as safe as possible. Below is a further insight into how Sarah will be working within this new team.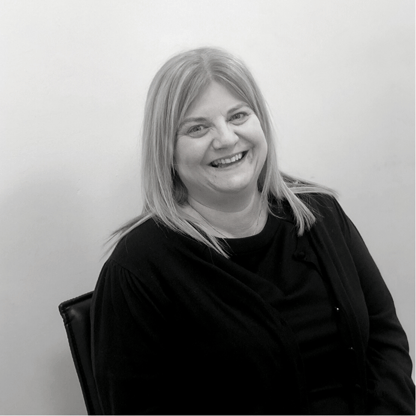 What is your job description as the Security and Network Solutions Manager?
As the new Security and Network Solutions Account Manager, I will be working alongside Nettitude's clients to understand their cyber environment and the risks they face. I will be using that understanding to guide our customers towards the best-placed solutions for their business, as well as conducting an analysis to see if clients are getting the full benefits from their existing technology stack.
What previous industry experience do you have?
I have worked in the IT industry for the majority of my career, with the past 12 years being dedicated to the cybersecurity sector. This puts me in great stead to understand the requirements of our clients, in which I am well placed to advise them on Nettitude's network security solutions.
Where would you say your expertise lies within the Cybersecurity industry?
My expertise lies within account management as I have spent a great deal of my time within the industry working closely with clients to understand their business needs and help to translate these needs into a solution that will provide a return on investment.
I genuinely care about my clients and it's important for me to understand their business goals fully so that our teams can act responsively. In addition, I work alongside my clients to build a trusting relationship that further opens clear lines of communication and improves the level of service we can provide. It's this trust that I pride myself on and ensures I can deliver what is promised.
How will the new Security and Network Solutions Team add value to our customers?
Adding to the 360-degree cybersecurity offering that Nettitude already provides, the Security and Network Solutions team are looking to act as trusted advisers by working closely with each client to understand and secure their environments. In doing so, we aim to match the same high standards provided by the other elements of the Nettitude portfolio.
What most interests you about the Cybersecurity industry?
The challenge to overcome present and future digital threats. More so than before, we face a huge challenge in terms of cybersecurity and with almost everything we do today being a digital activity, cyber threats can affect almost every part of our lives. According to a study by the University of Maryland, a cyber attack takes place on average every 39 seconds across the globe, meaning we have a huge task ahead of us, and it's this challenge that fuels me to make a difference for our clients.
If you had one tip to offer our clients, what would it be?
My number one piece of advice for clients would be to always look at the bigger picture when it comes to your cybersecurity strategy. Often when clients think of cybersecurity, they think of the technology they use; however, a solid cybersecurity strategy is one that encompasses all business processes and its people too.
Here at Nettitude, we believe in helping our clients to foster cultural change within their organisation so that cybersecurity isn't just a one-off check but an ongoing and continually developing process.
What do you like to do outside of work?
Now that my family are all grown up, I am starting to enjoy a social life of my own again and often meet with different friends from different walks of life to catch up over drinks and food.
I look forward to getting to know my clients throughout the next few months. In the meantime, if you have any questions, I would be happy to help and can be contacted at sberesford@nettitude.com. Keep a lookout for our upcoming blog post with another new member of our Security and Network Solutions Team.