The Security Excellence Awards 2023, hosted by Computing, are a prestigious event that recognises outstanding achievements in cybersecurity. These awards celebrate individuals and companies that have demonstrated excellence, including the Rising Star category, which highlights emerging talents in the industry. This category shines a spotlight on individuals who have shown exceptional skills, dedication, and innovation in their roles and have the potential to become future leaders in the cybersecurity field.

We are delighted that among the nominees for the Rising Star category are two Nettitude colleagues Matthew Saunders and Chloe Sharp. Learn more about Matthew and Chloe below.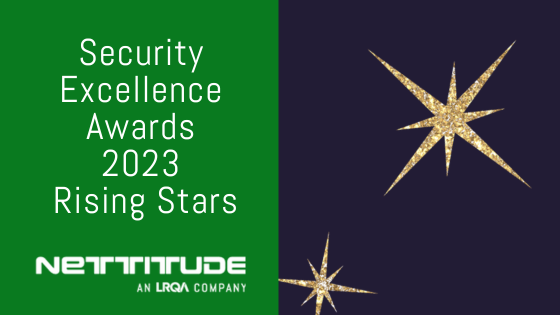 Matthew Saunders, Cloud Security Consultant, Nettitude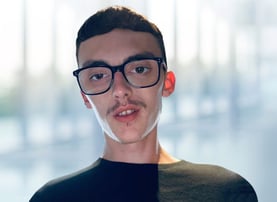 I have been in the IT sector all my working life. I first joined as an apprentice within a Managed Service Provider (MSP) and worked my way up to a third-line engineer. I pivoted into cybersecurity to create and deploy SIEM services within my first Managed Security Service Provider (MSSP) role as Security Engineer. Once I moved to Nettitude I became a Cloud Consultant which was my dream ever since starting as an apprentice.
What one company achievement in the last 12 months are you most proud of?
The achievement I am most proud of is the fact I built my own service line within a company. I came from a service desk background when I started in IT where I mostly followed the lead of my peers and managers, so being able to design and implement a managed service using brand-new technology was massive for me.
What are you working on this year?
The plan for this year is to strengthen offerings around the cloud posture and cloud maturity programs. These programs will supplement our managed service offerings to be able to offer cyber packages which will cover key business challenges that our clients face within their day-to-day operations.
What makes Nettitude different from other technology companies?
We service the cybersecurity needs of clients around the globe and across many sectors. We completed over 2,000 Penetration Tests last year and identified over 27,000 vulnerabilities for our clients.
Our Red Team is one of the best in the world and it makes a massive difference to the SOC services that we deliver as we leverage the tactics, techniques, and procedures that can detect a wide range of threats that are emerging which may impact our clients.
Why are events like the Security Excellence Awards important to the IT industry?
Awards such as the Security Excellence Awards allow us to baseline different companies against others within the sector. This helps to give confidence to potential clients that the company they are looking at working with is a proven leader within a specific category. It also provides confidence internally within a business that they are working in a leading company.
Chloe Sharp, Security Engineering Manager, Nettitude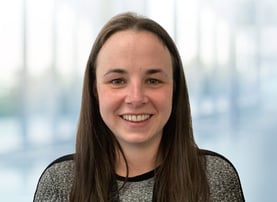 My path to becoming the Security Engineering Manager at Nettitude began when I graduated from the University of Sheffield in 2015 with a BSc in Computer Science and after that worked in pension administration. I left pension administration knowing it was not the career I had intended and began my cybersecurity career in SIEM. I then moved on to Vulnerability Management at Nettitude where I now hold the highest technical certification available in the Tenable Assure Program of Tenable Guardian.
What one company achievement in the last 12 months are you most proud of?
Over the last 12 months, I was tasked with revamping our managed vulnerability scanning service. Due to the ever-expanding number of vulnerabilities, my aim was to move clients to a risk-based approach to remediation. This meant looking at asset criticality, threat intelligence and exposure to help with prioritising remediation activities. I am proud to say that by creating new processes, documentation, automation, and integrations, this project is now complete.
What are you working on this year?
In my new role, I will be reviewing the capability of our existing technology stack to identify how we can leverage our tools and use the full extent of their capabilities to provide additional value to our clients. Regarding professional development, I aim to complete CISSP.
What makes Nettitude different from other technology companies?
At Nettitude, we pride ourselves on our accreditations. Our team of consultants have achieved the highest accreditations for Penetration Testing, Red Teaming, Incident Response, and Threat Intelligence. We are also certified by a range of other governing bodies for our work within highly regulated industries.
Why are events like the Security Excellence Awards important to the IT industry?
As cybersecurity professionals, we all know the importance of protecting our assets and data against breaches, but there is still a large number of people who do not fully understand this risk and the implications of an attack. Events like this help raise awareness of the need for cybersecurity. It is also a great opportunity to meet like-minded people and share ideas and knowledge for the benefit of our clients and the industry.
Want to know more about Nettitude?
Founded in 2003, Nettitude is an award-winning provider of cybersecurity services, bringing innovative thought leadership to the ever-evolving cybersecurity marketplace. Leveraging our tenacious curiosity, we aim to operate at the forefront of the industry. Through our research and innovation centres, Nettitude provides threat-led services that span technical assurance, consulting and managed detection and response offerings.

We are driven by a desire to build and deliver the best cybersecurity propositions in the industry and stay abreast of the evolving legislative and regulatory cybersecurity landscape. This helps our clients to prioritise their cybersecurity risks, enabling them to focus on the activities that are core to their business.
Find out more about our cybersecurity services here.